Naturens energi in mini boxes with mixes of nuts, almonds, seeds, kernels and dried fruits
The miniboxes containing mixes of raw material from nature itself are a tasty, natural and healthy on-the-go snack option to offer your customers.
The mini boxes are packed in nice, easily handled and "ready-to-sell" display boxes of 10 mini boxes each
Perfect for Retailers - large/small,, Health shops, Training gyms, Canteens, Meetingrooms, Events, Drugstores, Schools, Sports facilities, Others.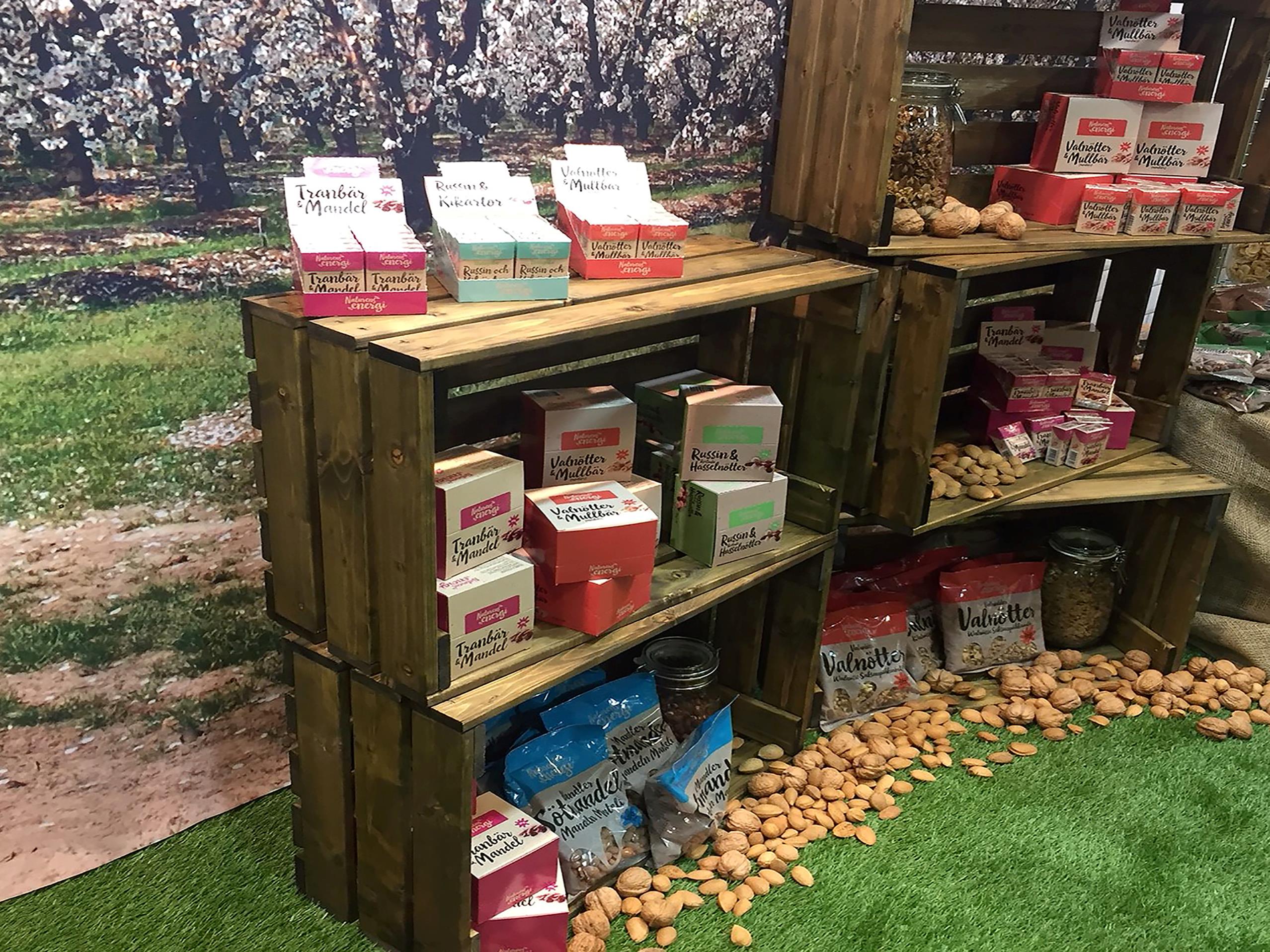 Naturens energi packed in various quantities and packaging material
Naturens Energi products are packed in different packaging solutions such as retail carton boxes, plastic bags and on-the-go mini boxes.
To meet retail demand and market trends, we're now also offering more sustainable packaging solutions. We're approved to use the "I'm Green" logo, and we're KRAV certified.