The best flavours
Of roasted BBQ or salted almonds. But Naturens energi is much more than various almonds. You can find all kinds of various nuts such as pecans, cashews, walnuts and hazelnuts.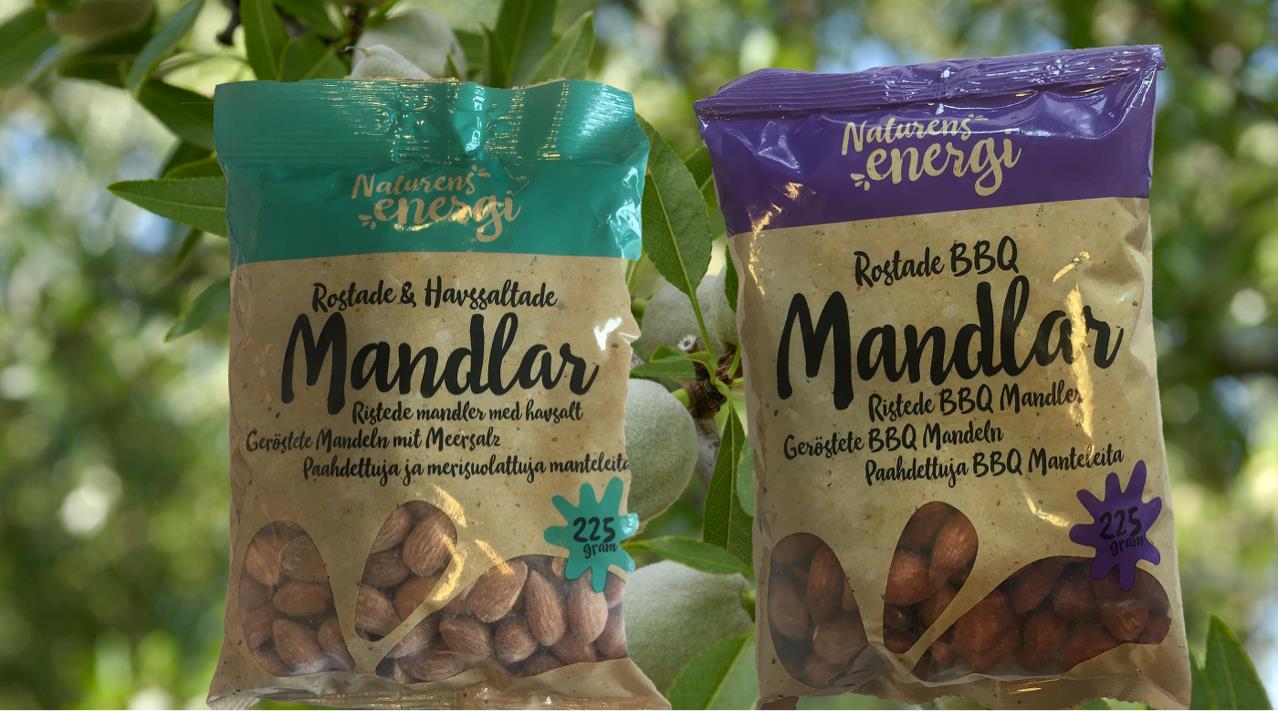 Case: Almonds in 2 kg bags
Due to demands from heavy users a 2 kgs bag with natural almonds has been developped in our retail solution Naturens energi range to meet consumer demands. At Fleggaard it has become an absolute high runner.