Raw Material Report June / July 2019
Check predictions for dried apricot and follow the price-export ratio for hazelnuts
Almonds
NASS estimated the 2019 crop at 2.2 billion pounds reducing the once estimated crop of 2.5 billion pounds by 12 percent (Subjective Estimate 2.5 bb lbs.). Shockwaves went through the industry the moment the estimate was announced, and almost immediately one could stipulate what market reaction would ensue.

The industry had been working off an estimated 2.5 billion pounds with the expectation that the objective estimate would match or slightly exceed the first estimate. The supply and demand equation drastically changed in a matter of one announcement. Now California will attempt to use pricing to manage demand assuming a crop size of 2.2 billion pounds and a historically low carry-out.

In short, the estimate outlined bearing acres at 1.17 million acres, an average nut set per tree down 17.8 percent, and an overall yield per acre down roughly 10 percent at 1,880 vs. 2,090. If all of this comes to pass, the overall crop for 2019 would be smaller than last season by 3.5 percent.

This is only an estimate but it is what we have for the time being. We expect the market to firm across all items on current and new crop, and until more is known about the 2019 crop, California will market based on tight supply.
For further information please click these two links:

http://www.almonds.com/sites/default/files/content/attachments/2019ObjectivePresentation.pdf
http://www.almonds.com/sites/default/files/content/attachments/2019ObjectiveReport.pdf
Dried apricot
Crop 2019 size is declared by the Dried Apricots Crop Detection Committee as 87,642 tons. But neighbour cities' productions were not included to this season's estimate. These three neighbour cities Baskil, Elbistan and Gürün produced about 15,000 tons of dried apricots in the average of the last 12 years- We can also say that total crop size of these neighbour cities is nearly 19 % of Malatya Province crop size, which is about 16,000 tons according to the 2019 seasons estimation . So confidently we can add 15,000 tons to the Crop 2019 estimate including the neighbor cities' production.
Estimate Crop 2019 size as minimum 100,000 tons.
We believe that about 20.000 tons will be left over from 2018 Crop season.
Turkey will have minimum 120.000 tons supply during 2019 crop seasonæ At this point we must remember that crop estimates are about 3,5% less than the actual consumption.
Let us consider that we get 120,000 tons of fruit in the coming crop. This quantity is enough to cover international and domestic demands. But we can not call it over supply. We foresee that this quantity will create a delicate balance between supply and demand .
In general, we can say that this season quality is good. For sure there are hail damaged and speckled products but we believe that it won't difficult to find good quality raw material for us. It looks that the fruit will be fleshy and heavy meaning big sizes will be more available than small sizes. We think that industrial quality apricots will be short .
Weather is cool and rainy in apricot growing areas since March, so we can expect the new crop a few weeks later than usual.
Quality and quantity seem to be sufficient, and Turkish lira is weak against foreign currencies so all looks perfect for a good season. But we predict that prices will not be as low as expected. In fact we believe that prices will show a slow ascending trend during the whole season starting from the beginning, due to the following reasons:
All production costs, transportation costs, packing material costs are increased, even on foreign currency basis
Financing costs are too high due to the interest rates
Quality is good so we expect that raw material buying prices will not be that low
Farmers will be reluctant to sell their good quality produce at low prices
Quality is good so we can expect that consumption and demand will slightly increase
It is mostly believed that it is a wonderful season for speculative actions and there will be plenty of speculators who do not have direct relation with the industry
We will not have an excessive supply. During every season because of higher price expectations some of the products are never sold and these quantities are always kept at hand . If we consider the delicate supply and demand balance in crop 2019, any unsold amount may create a sort of shortage
In quality and size we may have an imbalance in supply and demand . There are always some certain quality and size requirements and none of the crops are that perfect to cover all types of demands . We estimate that in crop 2019, industrial and small size supply will be short and this may push the prices upwards .
Walnuts
Latest shipments just under last years but not by much.

Some comments to the report:
-Inshell to middle east almost came to complete halt
-inshell to USA surprisingly strong, almost 1 million pounds (4 times more than last year)
-Inshell to Germany, Hong kong + Vietnam, Netherlands up from last year
-shell to Korea and Spain still shipping significant volume but down slightly
-shell to USA and Japan still consistent with last year

Market remains on the quiet side.
Table below gives summary of this year versus last year supply. Industry still right with last year.
| | | |
| --- | --- | --- |
| | 2018/19 | 2017/18 |
| Carry in | 65 K tonnes | 56 K tonnes |
| Crop | 672 K tonnes | 628 K tonnes |
| Total available | 737 K tonnes | 684 K tonnes |
| Shipped | 590 K tonnes | 536 K tonnes |
| Left to ship | 147 K tonnes | 148 K tonnes |
Coconut
The larger Philippine producers are pretty well sold out for this year and do not really want to burn their fingers on the more tricky shipment months of early 2020.
The expectation is that the market will be relatively stable for the next weeks and somewhat firmer during the second half of the year.
cASHEWS
Price for cashew are under pressure, on expectations of record crops coming.
Now we are in a period where the crops are in, and the bulk have arrived.
Kernel exports have been high, mainly to markets like China, Australia, Spain, UK and Germany.
There is plenty of material availability, however it is to early identify the quality.
For the next three months at least, there should not be a shortage of kernels. Where prices are unlikely to go up, any downside will depend on kernel off- take, the lack of which will put financial pressure on the processors. As for the Q4 2019 and Q1 2020, we will need to monitor the imports / exports for another couple of months to see a clearer picture. All in all though, cashews still remain very good value for money.
RaisinS
South Africa have plenty of Thompsons they try to move.
US crop in Californian is developing well. Prices has finally started to come down, due competition from South Africa.
In Chile there is less raisins availible and prices are firm.
In Turkey crop seem to be good and they indicates lower prices.
Iran is out of market due sanctions.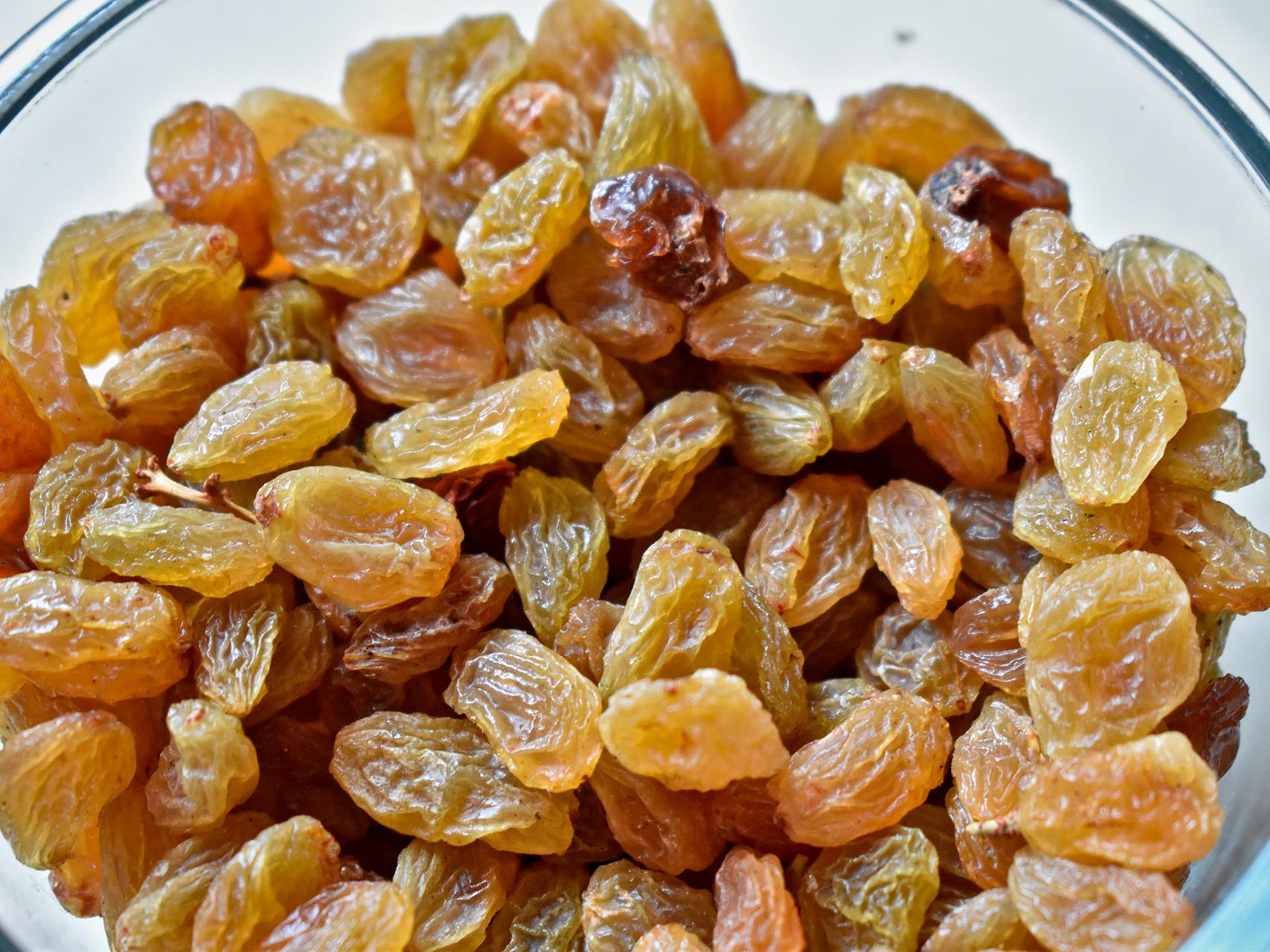 ---
Hazelnut prices
Hazelnut export