Raw Material Report March / April 2019
Check recommendations for Almonds and as news especially for pistacios
Almonds
The Almond Board of California released the March 2019 Position report late April. Shipments for the month of March totaled 184.9 million pounds (193.9 million pounds March 2018) with new sales of 147.5 million pounds (111 million pounds March 2018) bringing the industry to 80% committed and shipped for the 2018 campaign.
The domestic market continues to lead the way in shipments and commitments year over year with shipments up 3% and committed unshipped up 14.31%. Export shipments are down 3.65% YTD with current export committed unshipped down 2.48%.
Leading up to the report overall consensus was that shipments would be slightly below last year, which is exactly what the April report shows!
Crop receipts look to be all but wrapped up with 2.26 billion pounds to date. Even with a slightly larger crop this year the industry currently has less available inventory to sell with uncommitted inventory down 4.79% (525vs.551 million pounds). This is taking into account the Almond Board's projected carryout of 360 million pounds.
Overall shipments for the year are down 1.69% totaling 1.58 billion pounds versus 1.61 billion pounds.
Here are some notable observations for review:
China/HK continued its downward trend on shipments with YTD shipments down 31% versus down 25% last month.
India had another strong month bringing the YTD shipments up 4% from last year.
Western Europe's trend continues with overall shipments YTD down 7% (France -4%, Germany -20%, Italy -14%, Netherlands +28%, Spain -5%, UK -9%).
Middle East is up 2% YTD as the some of the straggling shipments arrive for Ramadan.
The trade war between China and the US is having the impact many expected, and shipments could finish down year on year around 30% to 40%. India's shipments continue to impress both buyer and seller with shipments up again overall versus last year. Western Europe continues its trend of just in time delivery lacking forward commitments. One factor to consider in Europe is the available stock of uncommitted inventory.
Leading up to the report some slippage in prices was noted with prices down about 3-5 cents per pound. The compression is still very noticeable with prices for the bottom end items around $2.76-$2.78 for Standard 5%, Cals $2.80-$2.85, Carmel Type Supreme $2.88-$2.95, Nonpareil $2.93-$3.10 and Nonpareil Inshell $2.28-2.35.

Typical for this time of the year we see a price trough with pricing secondary to supply and liquidity at the forefront of buyer's minds. Spring and summer months lean more towards supply trying to bring positions more into equilibrium post the holiday rush. We could see a rally in pricing with the limited inventories on items such as Carmel Type Supreme and quality Nonpareil.

Now with another shipment report in the books focus with shift to upcoming crop estimates and acreage forecasts. Growing optimism on the 2019 crop could keep new crop sales slow and current crop pricing could feel a bit of the optimism moving into the spring and summer months.
Walnuts
The California Walnut Board released the March shipment report. Results a were very impressive all around, up 26.3% compared to last March and up 10.2% YTD. Total Inshell Equivalent Tonnage shipments were 63,249.
Domestic US market shipments were very strong, up 40.4%, with exports up an impressive 20.2%. USA, Germany, and Japan combined for over 63% of total kernel shipments in March.
With only five months left in the marketing year, we are getting an idea of what carry out the industry will be working with. As it stands, the industry should have no problem shipping the entirety of the crop, or close to it at minimum, leaving us a carryout comparable to last year. The below chart is based off average remaining shipments for April – August from 2016-2018:
| | |
| --- | --- |
| Carry in 2017 Crop | 63,539 |
| Crop Receipts 2018 | 672,723 |
| Shipments YTD | 498,708 |
| Remaining Shipments (est) | 175,566 |
| Total Shipments 2018 Crop | 674,274 |
| Projected Carryout (Tons lb.) | 61,988 |
To date, the industry has shipped 74% of the crop receipts and 67.7% of total supply. Based n discussions with packers, we estimate about 85% of the current crop is shipped/committed.
New sales and demand have been sluggish over the past month, although no surprise given the time of year. Most buyers have been waiting to book any remaining commitments. Chandler material has been limited as of late and certainly commanding a healthy premium. As soon as packers can get a better understanding of inventory, we suspect there to be more availability, however after looking at these numbers we believe that the handlers will hold the cards in the near term.
Bloom overall is later than normal, although well underway in the early verities. Farmers have been applying their routine sprays. Chandlers are starting to push bloom and advancing quickly. Early expectations of the new crop are positive, although it is too early to make any educated assumptions. Some farmers in the northern part of the state have concerns that the ground is over saturated, which could cause some issues as the year progresses.
Prices as of late have been as follows for kernels: Combo HP $2.40-2.45, LMP at $2.85-2.90, LHP 20 at $2.75-2.90, Chandler LHP 40 at $3.05-3.15, Chandler Halves at $3.30-3.35, FAS CA basis.
pistachios
The March Pistachio Industry Shipment report was released and continue to show strong export demand for California pistachios. Export shipments for March were up 61% and YTD are up 24.95%. Europe and Asia were the primary drivers in the increased monthly shipments. Exports to Europe in March were up 80% to 24.45 million lbs. YTD, Europe is now 40.2% ahead of 2017 /18. Asia, including China / HK and India, was up 94.8% bringing the Asia shipments in March to 22.95 million lbs. YTD, Asia is up 23.4%. Shipments to the Middle East were mostly flat for the month and are up 11.6% Year to Date. Domestic shipments for March were up 6.83% and YTD are up 3.56%. Shipments overall this year are up 18.5% against 2017/18.
Commentary
The market over the past 6 weeks has been relatively quiet. China seems to be still long on pistachios coming off of Chinese New Year. Although we do not expect they are covered until the new crop, the current trade conditions are preventing them from looking at any new purchases. India had been actively purchasing until a few week ago and they seem to have gotten their fill for shipments through June/July. Europe has been quiet lately due to heavy shipments. However, it is reasonably typical this time of year for the pistachio market to be quiet.
Packer's do not seem to be overly concerned about market activity. We'll continue to see how the industry tries to position itself as more information comes out on the 2019 crop potential (bloom progressing) as well as any material information in Iran. If the Iranian's can manage a marketable crop in 2019 they will pose a challenge for continued export growth, primarily into China and India.
Assuming shipments stay at a similar pace against last year (+18%), we anticipate a carryout of around 225-250 million lbs. It's too early to predict a crop for 2019. Pistachios trees are just starting to "bloom". With the good winter rain and solid amount of chill hours, we are expecting a "good" off crop and with the bearing acreage in play in California we'd argue between 600-800 million lbs. is possible.
Price ideas for raw extra #1 21/27 until a few days ago had been $4.20 - $4.30. However earlier this week the industry's largest handler raised prices significantly into Europe. As this news came out, others adjusted their prices up, presumably to see market reaction at the higher prices before making any more sales. We will have to see how this progresses. Extra #1 80% whole kernels are $7.35 - $7.60.
cASHEWS
Cashew crops are in full flow right now. None of the main crops are perfect, but at the same time there seems to be nothing disastrous in the horizon.
Vietnam crop - was early, first crop good, second crop saw a lot of flowering burnt off due to excess heat. However, crop in neighboring Cambodia good so making up for lost volume.
West Africa - arrivals and shipments started in Nigeria / Ivory Coast and Benin. Quality particularly in terms of outturn lower then last year but overall quantities look good.
India - domestic crop late, initial quality poor, but still very early in the season.
With most buyers looking for deliveries for the second half of 2019, it suits them to wait for the moment and see if crop arrivals will push the market down further.
Though you can not fault this logic, it must be noted that kernel inventory positions both in Europe and North America are very low. Due to inactivity in the Kernel market, Vietnamese processors are buying cautiously/ hand to mouth in West Africa. With a 45-60 day shipment transit period between Africa and Vietnam any spike in nearby kernel requirements could cause short term volatility in the market.
Prices are close to the lowest they have been in four years, it is certainly worth looking at taking some forward cover at these levels.
Dried apricot
Blooming is almost there with few frost damage reported. Some higher areas have been hit but additional damages is minimal with current wether forecast.
Turkie are not in position to sell any larger volumes, mainly because of the volatility of the Turkish Lira. Dispite that prices are stable and shipment steady.
Raisins
Very few offers from South Africa.

Good availability for Thompson raisins.

The high available volumes may adjust the prices for Thompsons to better levels.

In Chile there is good availability for small and medium sizes but on jumbo sized raisins they are short.

In Turkey they are struggling with both pricing and currency issues selling in USD.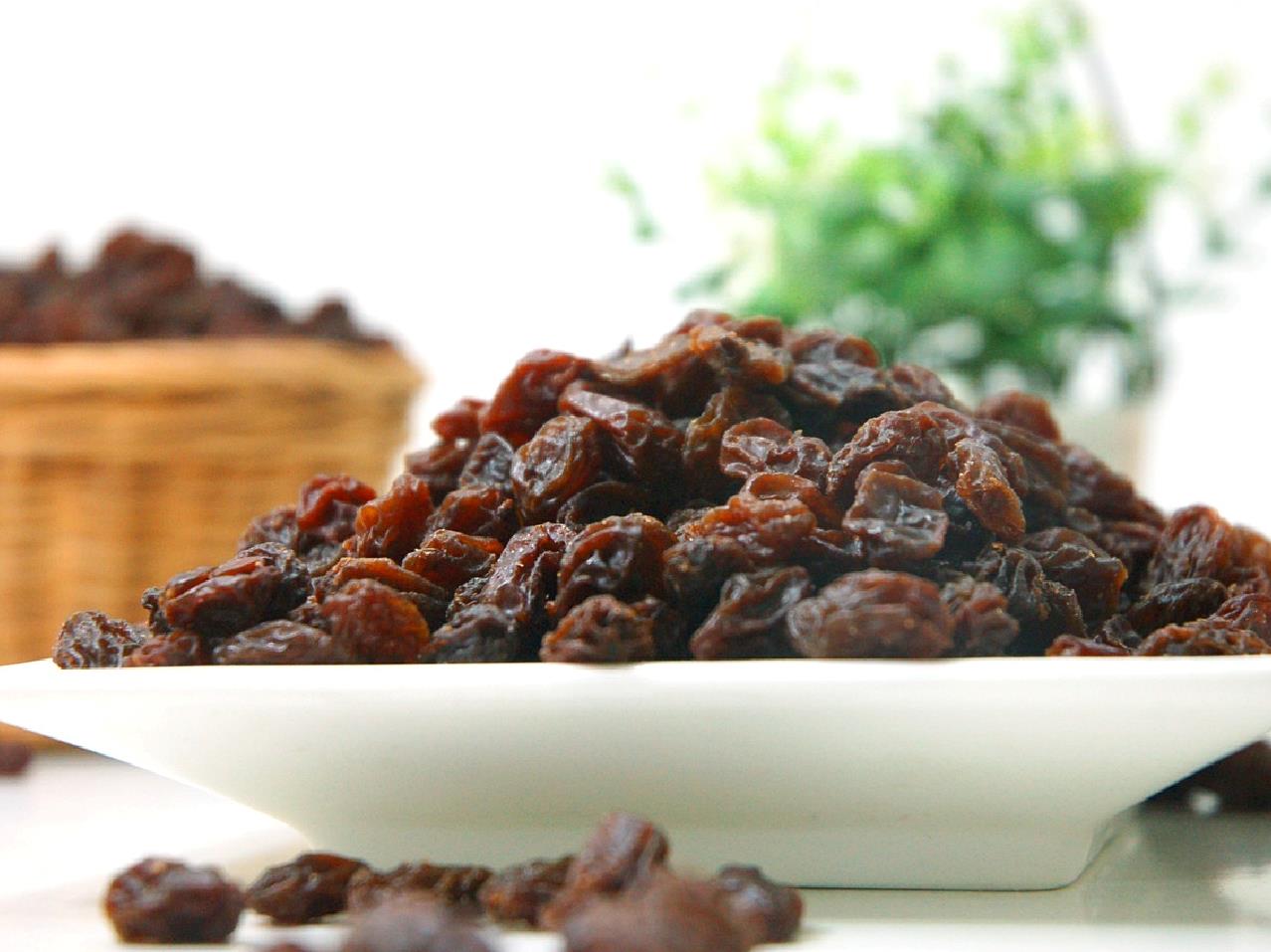 Hazelnut Export
Hazelnut export