Raw Material Report September / October 2019
Check predictions for walnut crop, Pistachio situtation as well as other crop estimates around the globe
Almonds
The Almond Board of California released the September 2019 position report on October 10.
Shipments were 196.24 million lbs. vs. 168.85 million lbs. in 2018 – an increase of 16.2% (+6.5% YTD)
DEMAND
U.S. +8.5% (-0.3% YTD)
U.S. Exports +19.5% (+10.3% YTD)
Western Europe +18% (+15% YTD)
China/HK/Vietnam +30% (+7% YTD)
India -30% (-22% YTD)
Middle East / Africa +114% (+103%)
2019 CROP
Crop Receipts reached 839 million lbs., up 6 million from a year ago.
Shaking continued to go very well throughout harvest. The opposite is reported from the pistachio industry, so additional insect pressure could come from neighboring pistachio fields in 2020.
Insect Damage is only slightly below last year at 1.64% vs. 1.81%. A late flight of navel orange worm hit some of the pollinators like Aldrich, Carmel and Monterey. Damage with Nonpareil is running 1.53 vs. 1.83 a year ago.
Kernel Size seems slightly smaller than last year. However, this is highly varied by region and many areas you would expect to have small sizes do not, and vice versa.
REVIEW:
September shipments seem on the high end of already high expectations. The 196 is bullish news and has pushed pollinator pricing up at least .05/lb. already.
September sales 2019 were 299 million lbs. vs. 211 in the previous September
Committed (Unshipped) reached 664.5 million lbs., up 19% from a year ago. Export sales still led the way, up 21%, but domestic buyers caught up considerably and are now up 17% on commitments vs. a year ago.
The USD remains quite strong, especially against numerous emerging market currencies.
2019 Crop Expectations remain highly varied, including many sellers recently lowering their expectations due to poor reports out of the east and for some pollinator varieties state-wide. This has contributed to some of the recent firmness in the market. We continue to see a strong crop on the west side, including most of the pollinators except for Butte/Padre and Fritz. Bullish supply news (bearish market news) – the Iberian peninsula (Spain & Portugal) reports an increase in their crop of approximately 50 million lbs. to the range of 85 to 90,000 MT. On the flip side, Australia is essentially sold out of their 2019 crop with massive sales to China this year. The Almond Board September receipts were received by some as bullish, but it is too early to interpret from those, especially with a later harvest and a September rain event. We will need at least 2-3 months to have a good idea on the crop size.
Stating the obvious: The market sentiment is very bullish at the moment.
Dried apricot
2018 Crop Wrap. Increase of exports compared to last year.Total exports for the year were 99,461 tons compared to 95,350 tons last year. An increase of 4.3%
Average export price for whole apricots for 2018 crop was $2731/ton FOB compared to $3109 the previous year. Average price for diced apricots for 2018 crop was $2129 / ton FOB compared to $2296 last year
Supply and sales figures for 2018 crop:
| | | |
| --- | --- | --- |
| Supply In tonnes | 2018 | 2019 |
| Crop | 110,000 | 102,000* |
| Carry In | 15,000 | 10,000 |
| Total Supply | 125,000 | 112,000 |
| Exports | 100,000 | n/a |
| Domestic Sales | 15,000 | n/a |
| Carry in to 2019 | 10,000 | n/a |
* this may be overstated
2018 crop is effectively sold out, with small amounts of work in progress and cargo in transit remaining.
2019 CROP
Harvest is more or less complete. Quality looks excellent though SO2 levels will be stubbornly high with the high sugar levels. The majority of the crop is size 1 through 4. There is much less industrial fruit, and we are likely to see the discount for diced apricots reduced.
Growers are reporting less fruit per acre than they were expecting, which is why most observers are now revising down their total crop estimate.
Apricot consumption has been growing steadily over the past 5 years
EXPORT SALES
2014 crop 51,000 tons
2015 crop 75,000 tons +47%
2016 crop 87,000 tons +16%
2017 crop 95,000 tons + 9%
2018 crop 100,000 tons + 5%
The above trend must reverse this year as there is insufficient supply, indeed we will need to see a decrease in exports. Price will have to continue to increase to slow demand.
Prices for sulphured fruit have increased some 10% since the opening, roughly half of the increase is due to the currency the other half due to strong demand, it looks to us as if this trend will continue.
Organic apricots were disproportionately affected by the frosts during bloom, and the overall supply of organic apricots is down around 40% compared to last year. We have seen a dramatic rise in organic prices already, from $3500 pre harvest prices to over $4500 per ton now that fruit is physically available.
Natural apricots are also significantly less this year, partly due to the frosts in the natural heavy growing regions of Dogansehir and Akcadag, but also because there are no blemishes that need disguising this season. Naturals are currently achieving a 10% premium over sulphured fruit.
The TL continues to strengthen as political uncertainties recede and the economy starts to show signs of improvement. Despite a 450 basis point reduction in interest rates during July, the lira has strengthened some 6% over the past month, and over 10% since early May and is currently trading at 5.48 to the $. The banking situation is also improving and credit lines are loosening up especially for exporters.
Walnuts

CROPS:
| | | | | |
| --- | --- | --- | --- | --- |
| Mt per year | Chili | USA | France | Ukraine |
| 2016 | 65-000 | 615,000 | 39,000 | n/a |
| 2017 | 105,000 | 565,000 | 35/36,000 | n/a |
| 2018 | 130,000 | 613,000 | 42,000 | 180,000 |
| 2019 | 136,000 | 580,000* | 37/38,000* | 180/190,000* |
| *forecast | | | | |

AVAILABILITY / PRICE
For 2019, their forecast was 150.000mt but it has been lower with around 130.135.000mt.
Taking into consideration the favourable position of prices for buyers, Chilean exporters have sold the 95% of their volumes during 4 months. During summertime, prices have increased due to the lack of product.
Chilean Crop is now sold and will not be present for starting of North hemisphere new crops.
USA announces a shorter crop with minus 6/7% compared with 2018. Their stock of current crop is shorter also with 55/58.000mt.
Past season sales have been successful:
- +15% exportation of in-shell walnuts
- +17% walnut kernels sales into US market
- +2.5% exportation of walnut kernels
With a lower availability, we already notice a stronger position on prices.
Opening prices for New crop are clearly announced with an higher level around a +20/25% more expensive than past season.
There is still few 2018 In-shell walnuts available.
In Southwest of France :
Weather conditions have been globally favourable, no frozen during springtime, very hot July month but standard temperatures for August. No massive infestation and no massive sickness but just a general lack of water which has stressed the trees.
The forecast is lower than past year with +/- 19mt.
In Southest of France :
2018 season was not exceptional and New Season should be very medium with 17/18.000t due to consecutives and very bad weather conditions (wind and hail).
Also a lack of water but not so huge than past season.
CONCLUSION
With a lower worldwide availability for this year and a very active market thanks to low prices until now, we can expect an increase of prices since the beginning of the season.
We must also anticipate few additional cyclical facts:
A stronger demand for in-shell walnuts from Middle East markets
Ramadan will start before arrival of 2020 Chilean New Crop
Presence of China as an exporter
If causes of increase of prices for New Season are clearly identified, the big question is what will be the scenario:
A strong increase and a stable market?
A regular increase during the whole season?
A not so huge increase due to Chinese offers for this season?
pistachios
The Pistachio Industry Shipment report continue to show strong demand for California pistachios. Export shipments for August were up 197.12% and YTD are up 40.74%. Europe and Asia continue to be the primary drivers in the increased monthly shipments. Exports to Europe in August were up 73.56% to 38.97 million lbs. For the year Europe is up 49.64% ahead of 2017/18. Asia, including China/HK and India, was up 47.69% bringing the Asia shipments in March to 17.16 million lbs. YTD, Asia is up 47.69%. Shipments to the Middle East are up 11.6% for the year. Domestic shipments for August were up 20.36% and YTD are up 7.76% Shipments overall this year were up 29.58% against 2017/18.
COMMENTARY
The market over the past time has relatively quiet leading up to the 2019 harvest. China and to a lesser extent, India, have been in and out with additional spot purchases over the summer, however the market has trended down on 21/27 from $4.20 +/- in June / July to $4.00/lb + today; with bits of business done in between. The market today is quiet, but focused on the announcement of Wonderful's opening price. Everyone is trying to read the tea leaves in the meantime.
China still seems to have good demand for pistachios going into 2019 crop year. However, it remains to be seen how heavily they will shift purchases to Iranian material. But as you'll see in some of the numbers below, they will have to as there may not be enough inshell to go around if our assumptions are close. China, however, needS to purchase California material for at least Oct/Nov shipments as the shipments for Iranian material will take longer to arrive and CNY is early this year.
Europe has largely been quiet on new crop purchases as they seem to be covered through the transition and will be patient into October. Shipments to Europe in 2018 /19 were impressive at over 180 million lbs. It remains to be seen how much of this increase was due to shortfalls from Iranian shipments last year and how much was consumption increase. For the time being though, they seem fairly well covered into October, but likely not beyond.
The latest information we're hearing from California points to a crop around the 750 million lb range and Iranian crop estimates Iranian crop are around 220,000 mt (485-500 million). Aside from some logistical and trade issues themselves, Iran will have product to sell and for sure will compete in the Middle East, India and China and to a lesser extent in Europe. Quality so far is looking really good so far in California as harvest is about 25% - 30% completed. Sizing overall is a few ounces on average larger than last year.
Everyone is trying to analyze currently what the prices "should" be to move the crop. Shipments must moderate from last year, but processors won't want to carry much into the 2020 crop. It's a difficult balance. Hypothetically, if the crop is 750 million lbs. +/- including carryout and an assumed inventory adjustment on inshell, California would have approximately 563+/- million lbs. of inshell to move. Remove a very modest carryout assumed for going into 2020 at 35 million lbs. and that drops to 528 million lbs. of available inshell for shipment over the next 12 months. Below are the year over year shipment numbers for some perspective. (in Million of lbs.) Based on the trend for the domestic market, we should assume that market will at least stay the same and likely grow. If it's the same, it leaves CA with approximately 348 million lbs. of inshell to supply the export market. Consider that inshell shipments alone to Asia and Europe last year were 376 million lbs. Export shipments will have to take the brunt of the hit this coming year, more than likely to China and Middle East first and then to Europe.
The market will likely tread water over the next 2 weeks until the opening prices are announced, with some talk but not a lot of action. Once the price is announced, everyone can move forward with their decisions accordingly and we can back to the business of selling and buying pistachios.
As always, if there are any questions, comments or inquiries, please don't hesitate to let us know.
cASHEWS
​
Market remains quiet.
The 30th of Septmeber The Tanzanian government announced that the new cashew nut season has started. This crop will now be sold through the Tanzanian Mercantile Exchange (TMX) system as oppose to the traditional physical auctions. Buyers are to register with Cashew Nut Board of Tanzania (CBT), with a clearing system for settlements run through local banks, ensuring prompt payments. This system will allow foreign buyers (without local registered entities) to participate, provide greater transparency in pricing and allow the farmer to gain a better understanding of global trends and hence make more informed decisions on when to sell. The crop forecast for the upcoming season is 300,000 Mt as oppose to the 220,000 Mt harvested last year.
Where all the above is positive, there is still no clarity on minimum pricing and what is happening on the old crop. T&T has only shipped about 30,000 Mt of the 180,000 Mt old crop purchased. The assumption was that new crop would be held back till the old crop was shipped out. Instead it looks like both crops will compete with each other, not only for buyers, but also for logistics in terms of warehouse space and shipments. One of the prerequisite's for buying new crop, is buyers must ship immediately, as there is a shortage of warehouse space.
We have to see how the market now reacts to 520,000 Mt of Tanzanian crop, in addition to the remnants out of West Africa and new crop Indonesian over next three months. Prices of RCN have risen since T&T announced their deal with Tanzania, on the basis that one company would control prices moving forward. If this is no longer the case, then anything can still happen.
RaisinS
​South Africa increased theres sales due cheper market prices but still have Thompsons they try to move.
Prices from California continue come down, due slow export numbers.
Chile is in a comfortible sales situation.
In Turkey the market indicates lower prices.
Iran is still out of market due sanctions.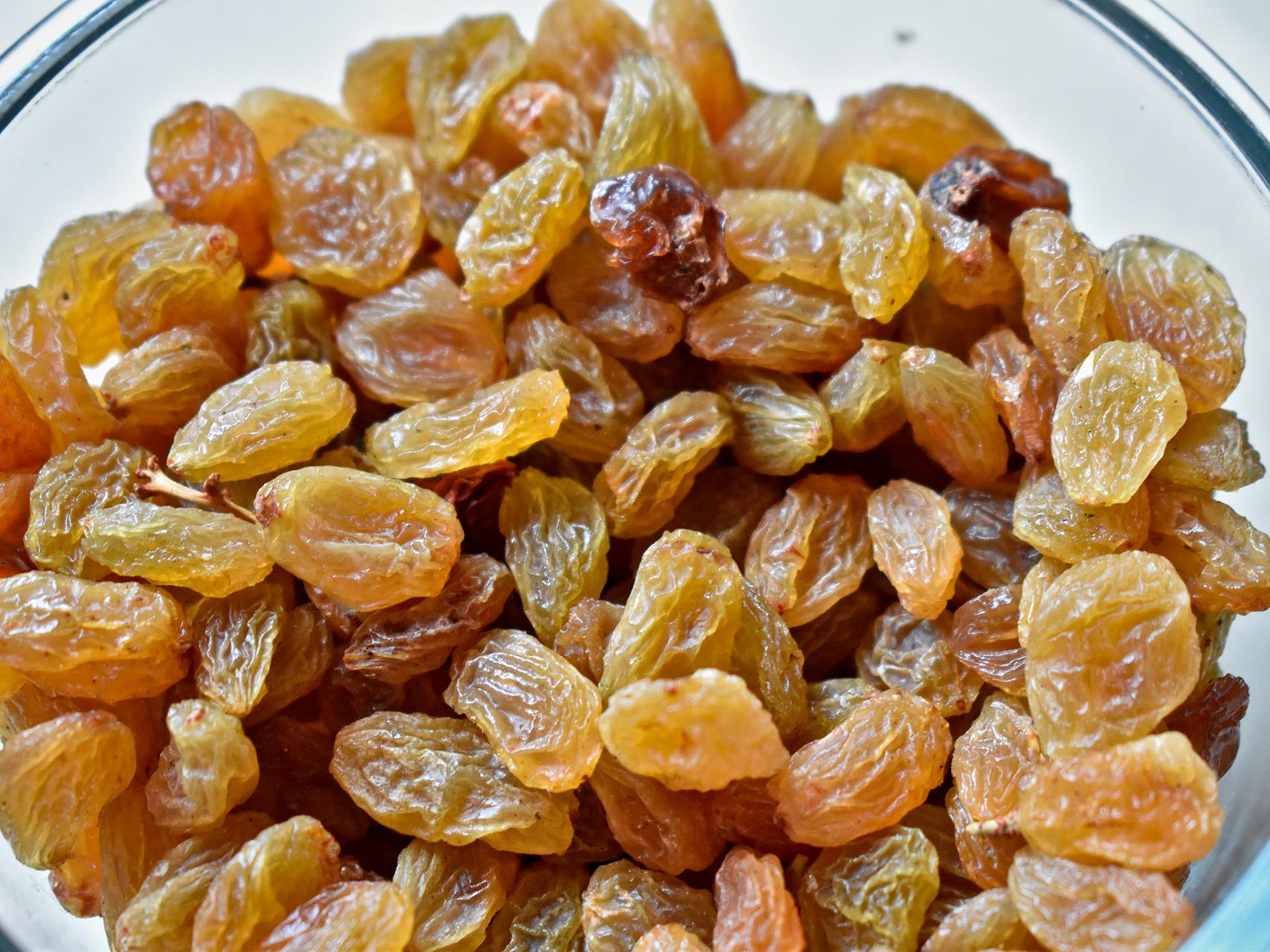 ---
Hazelnut prices
Hazelnut export